Patrol Log: 7403282017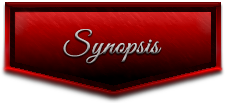 Captain John Franzen.
Inside the lines...
It's the definition of life for Tracy Rhodes, and she has no choice about that. Lines--lots of them--are what happens when one is sworn in as second-in-command of the free world. But the lines are crushed beneath the boots of Captain John Franzen, assigned as a special advisor to her security team for a high-profile event in Vegas. The towering warrior with the haunted stare shatters her composure, invades her libido, and makes her yearn for things she shouldn't. Sweaty, illicit things...with her body pinned beneath his...
Outside the boundaries...
John Franzen, six and a half feet of rigid composure on the outside, is a lost man on the inside. Why the hell is he even alive? A guy isn't supposed to survive eleven years in Special Forces, especially after the crazy missions he's been assigned. Accepting the security gig in Vegas is just a favor to a friend--a way to fill time that's become too damn empty lately. Until the cushy "babysitting job" becomes the most treacherous mission of his life--and the politician he's protecting becomes the woman in his bed. The lover beneath his bonds... The submissive he longs to claim forever.
Breaking all the rules...
She's destined for marble halls and an oval office. He's wired for dirt and violence. Will her passion be enough to tame his demons...to claim the ultimate wild boy as her own?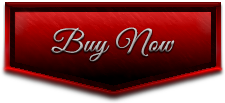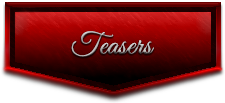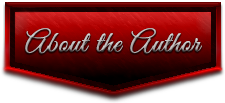 USA Today
bestselling romance author Angel Payne has been reading and writing her entire life, though her love for romances began in junior high, when writing with friends on "swap stories" they'd trade between classes. Needless to say, those stories involved lots of angst, groping, drama, and gooey kissing. She began getting a paycheck for her writing in her twenties, writing record reviews for a Beverly Hills-based dance music magazine. Some years, various entertainment industry gigs, and a number of years in the hospitality industry later, Angel returned to the thing she loves the most: creating character-based romantic fiction. Along the way, she also graduated with two degrees from Chapman University in Southern California, taking departmental honors for English, before writing five historical romances for Kensington and Bantam/Doubleday/Dell. Angel found a true home in writing contemporary-based romances that feature high heat and high concepts, focusing on memorable alpha men and the women who tame them. She has numerous book series to her credit, including the
Kinky Truth
series, the
Secrets of Stone
series (with Victoria Blue), the
W.I.L.D. Boys of Special Forces
series, and the acclaimed
Cimarron
series.
Temptation Court
, a new series being launched through the Dark Nights Discovery project, debuts in 2016. Angel still lives in Southern California, where she is married to her soul mate and lives on a street that looks like Brigadoon, with their awesome daughter and Lady Claire, the dog with impeccable manners. When not writing, she enjoys reading, pop culture, alt rock, cute shoes, enjoying the outdoors, and being a gym rat.